After discussing our 5 favorite effects pedals earlier, we decided to present you 5 affordable yet good quality pedals today. Lucky you! During this article, we hope to make you discover small references that have gone unnoticed but do not have to be ashamed of sometimes prohibitive models. Some of these products may appear on the Effects Area as part of our Shotgun Deals, so stay tuned. 😉
Do you like Vemuram? Darkglass or even Death by Audio? We too, but unfortunately our wallet a little less. With prices generally charged above €400, it seems difficult for most musicians to turn to these references, as excellent as they may be. In the studio (and in the field of music in general) there remains a kind of diktat, a misplaced elitism in terms of equipment. How many times have we heard a guitarist extolling the merits of his $2500 amp or his favorite $400 distortion pedal? Far too often. The craziest thing about it all? Very often these musicians do not have a sound worthy of the investment. After all, 80% sound comes from the guitarist's fingers, not from their hardware. It's not for nothing that Prince was known to only play Boss pedals 😉 So who's on top?
Tc Electronic Dark Matter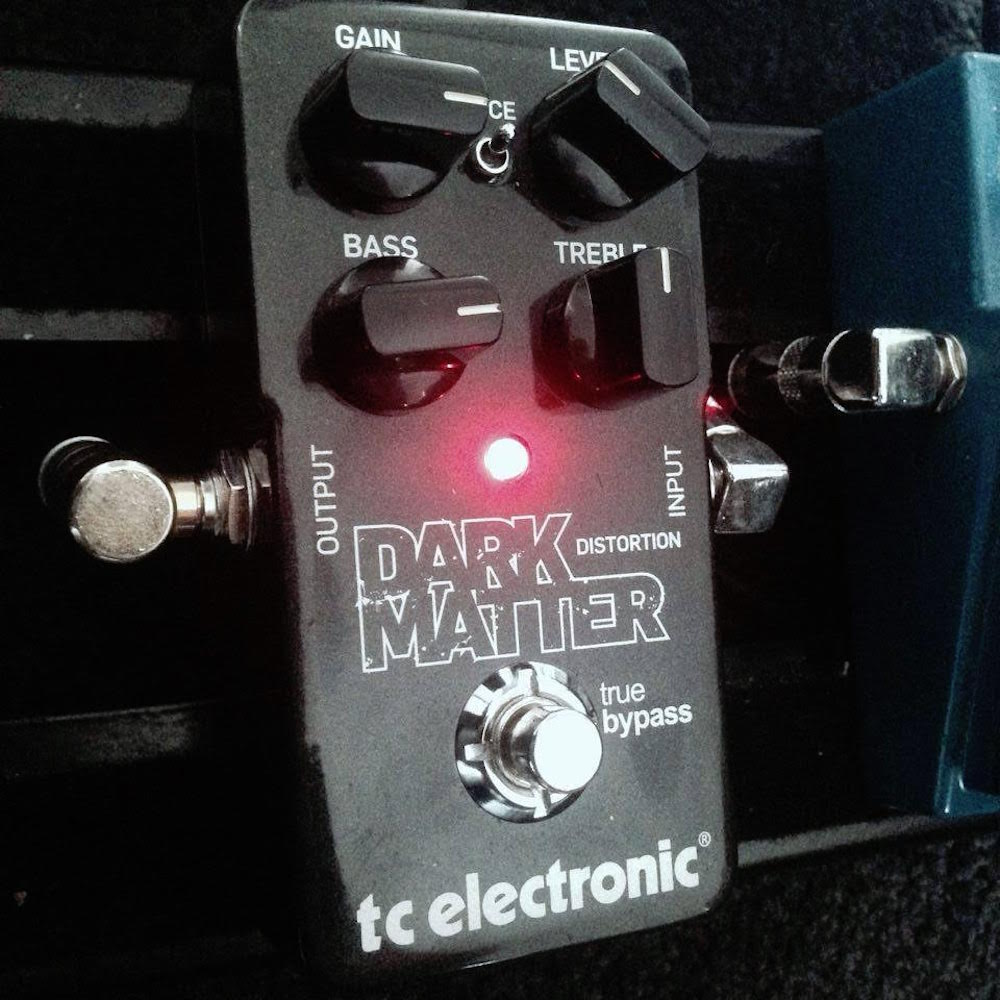 Let's open the hostilities with this small reference from the Danish brand TC Electronic. The latter, rather familiar with the world of modulation and digital, offers us here an interesting distortion. Indeed, behind its evocative name actually hides a sort of emulation of Marshall Plexi on steroids. Yes a bit to the Randy Road.
Thanks to a rather effective voicing switch, this pedal allows you to approach a lot of musical currents, whether it's hard rock to classic metal 80's you will really get your money's worth. 
Some will blame it for a lack of dynamics or even a somewhat digital rendering. It is true that depending on the settings (and the amp) this pedal can seem a little dull, even dark. But where it reveals its full potential is in the recording session. Its grain blends very well with other saturations and will allow you to obtain an interesting rendering, especially in the lower end of the spectrum. For a budget of 50€ new And less than 30€ used, you will not be disappointed 😉
Palmer Solid Metal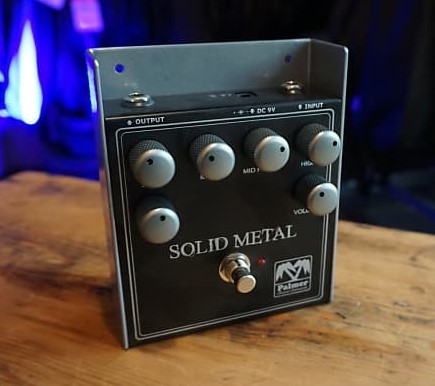 We continue this selection with an effect pedal made in Germany. Yes, you're not dreaming, a Budget Pedal made in Germany ! Palmer has accustomed us to products with excellent value for money. This Solid Metal is the perfect example. You will surely have understood it, it is a distortion oriented " big sound but more versatile than it looks. On this model, it is advisable not to exceed 15 hours if you want to keep the dynamics of your guitar. Below 1 p.m., the greatest classics of the repertoire Hard Rock can be approached calmly: ACDC, Led Zeppelin or Foo Fighter. Beyond that, welcome to the world of metal.
What struck us the most for a pedal in this price range is above all the possibility of sculpting the Mids very effectively thanks to the knob Mids Freq. Many manufacturers are breaking their heads by wanting to offer the most extreme saturations. Unfortunately, many models (including expensive ones) favor saturation to the detriment of dynamics. This phenomenon is even more obvious within a group comprising 2 guitarists. With this little addition from Palmer, the Solid Metal is doing pretty well. And with a price of 60€ new And about thirty euros used, it would be stupid to deprive yourself of it!
Fame CH-10 Softener
Do you like Nirvana? You know that little band of Kurt Cobain and Dave Grohl? Obviously the creators of this chorus Also ! We weren't expecting much from this pedal from the Polish brand Fame, and yet… Once plugged into the effects loop of our faithful Suhr Badger, we got a slap in the face. This chorus simply offers THE sound of the album Nevermind ! It's quite confusing but we immediately found the color of Come as you are.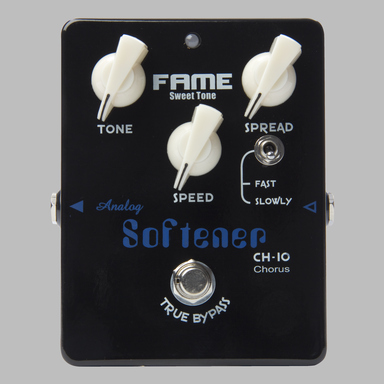 Beyond its strange resemblance, it remains an excellent chorus. Totally opposite to the no less brilliant Voodoo Lab Analog Chorus, the Softener offers a its rather "liquid" ". Depending on the settings, it is possible to start from a subtle chorus, giving an impression of stereo widening to arrive at more extravagant sounds. If you decide to push the knobs to the maximum, you will end up with a so-called sound palette "atmospheric". The sound may lose transparency but gain color. For the price, it's not common to find a analog chorus equipped with a True Bypass.
Unnoticed in the small world of modulation effects, this pedal now sells for around thirty euros on the second-hand market. And the most beautiful? You can find it (if you're lucky) as part of our Shotgun Deals 😉
Jet City Hi-Gain Boost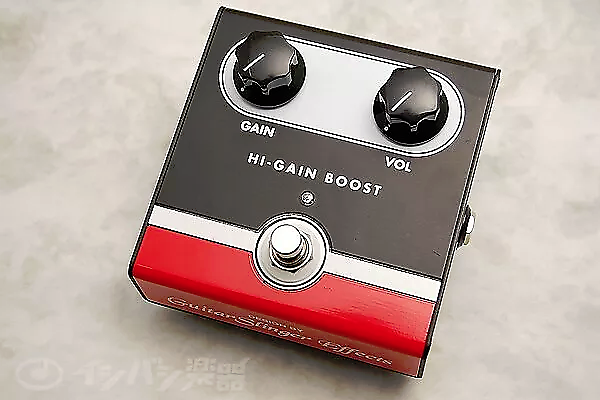 The Jet City brand has accustomed us to products with an amazing value for money with its amplifiers. Being neither more nor less than the "Low-Cost" brand of Soldano, we imagine a rather rigorous specification. But did you know that Jet City also produced some effects pedals?
Now yes ! 
The Hi-gain boost is a kind of hybrid between a Boost and overdrive. It can be used on a clean channel so Xotic Ep Booster, but will rather reveal its potential on an overdriven channel or behind an overdrive/distortion pedal. The Hi-Gain Boost will give your sound a big boost while adding a touch of "Soldano". Namely, a fatty saturation, typed 80's hard rock. Thanks to the latter you can go over the mix during certain solos or bring a different color to your basic sound according to your inspirations of the moment. Unfortunately, this pedal is no longer manufactured and is still quite difficult to find on the used market, where it usually sells for a forty euros. A very good reference not having to be ashamed in the face of much more expensive competitors.
Mooer Sky Verb
If your leitmotif is simplicity and practicality, this reverb pedal should seduce you! The Mooer brand has been known for a few years to offer effects pedals with minimal bulk. Although their Overdrive/Distortion are a little below market standards, their modulations are of rather good quality. This is the case of this Sky Verb. One would be tempted to believe in view of the dimensions that this pedal can be limited in terms of possibilities, but no!
The switch allows you to select 3 types of reverberations, namely Studio, Church, Plate. These will allow you to choose a discreet Reverb that can be triggered on most of your songs or, on the contrary, a typed modulation Lobby, ideal for setting an atmosphere.
Although digital, the latter has a feeling "close" to analog. However, it will reveal its full potential in the effects loop. On the front, the digital side tends to take precedence over your signal and does not pay tribute to your instrument. This pedal is one of the best references (and rightly so) of the brand. It is therefore easily found new for a price of around 70€. However, it can happen to find some on the second-hand market at really low prices (around thirty euros) making it an excellent deal.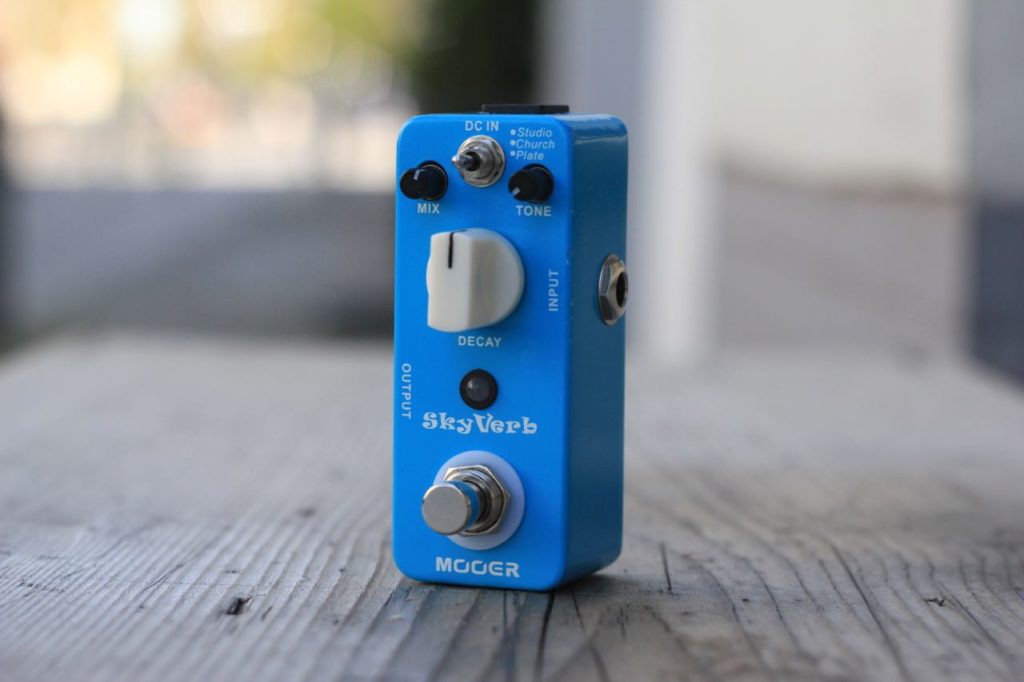 You know, the world of the effect pedal is fascinating. Quite simply because the vastness of the offer allows us to experiment, regardless of the budget. It is true that some behemoths in the industry offer extremely qualitative models that every guitarist should try at least once in their life. However, the rise of more "generalist" brands has allowed the multiplication of more or less successful clones. Some will say that our comments are unfounded or that comparing a Pete Cornish pedal to a Palmer is like comparing a Ferrari to a 2 horsepower. Certainly, but sometimes the most accessible of the 2 horses will give you a much more visceral pleasure than a luxurious supercar. And then at least if you hit her, you won't mind too much 😉