New day, new article and new format! Today we are going to present to you the 5 favorite pedals of the Effects Area team. Before starting, we specify from the outset that this is a subjective classification, according to our tastes and aspirations of the moment. That being said, we wish you happy reading!
Just look on any site offering effects pedals (except Effects Area 😉) to realize the vastness of the offer. Whether level saturations or modulations there really is something for everyone. However, it is not always easy to find your way around. Beyond the needs of the musician, there is the question of finances. Certainly, some models from Vemuram or Pete Cornish are simply exceptional (yes!), but offered at a price that is difficult to afford for most guitarists.
Before starting this little classification, let's point out that some of the pedals we are going to talk about are present on our site!
Mythos Pedal Herculean Limited 80's Edition
Ok, this one is featured on our site…but when we saw it in action we couldn't miss it. So, another reissue of the Tube Screamer would you say? Yes and no.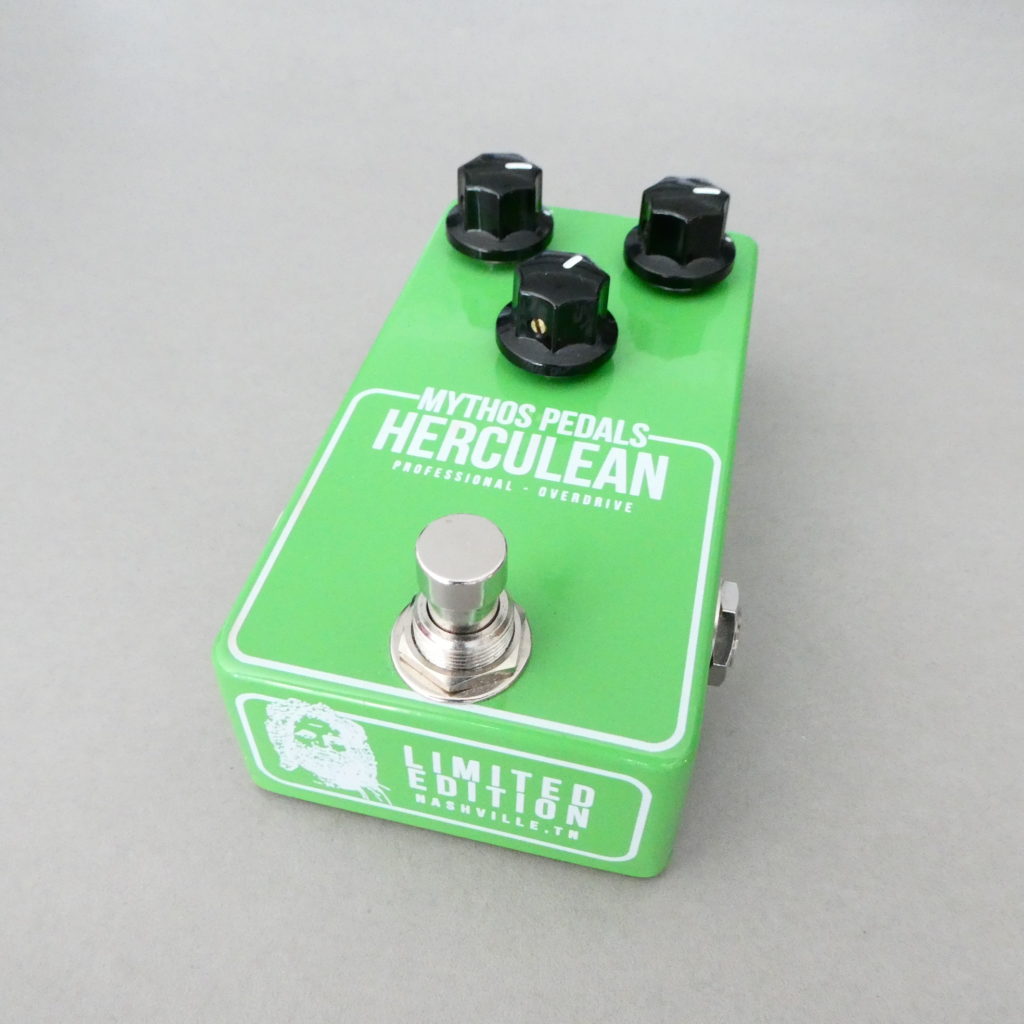 Certainly, this model is based on the original circuit of the Tube Screamer from Ibanez but has some subtleties. First of all, a real optimization of the spectrum allowing an optimal frequency sweep (something that could be blamed on the original model). 
But what really differentiates it from all the other reissues is above all its gain amplitude. It can of course boost an amp (while being more pleasant in the high frequencies than its big sister), but it will reveal its full potential as a main saturation. Yes it may seem surprising but this pedal offers a relatively high level of gain for a Tubescreamer. This allows it to be used as a sustained rhythmic saturation or even Lead! Given its presence in the Mids, we let you imagine how much it can pierce the mix. Small funny detail, for this limited edition of 15 copies, the manufacturer Mythos Pedals only used original components from the 80's! 
Probably the best TS Like on the market! 
2. Strymon Bluesky Reverb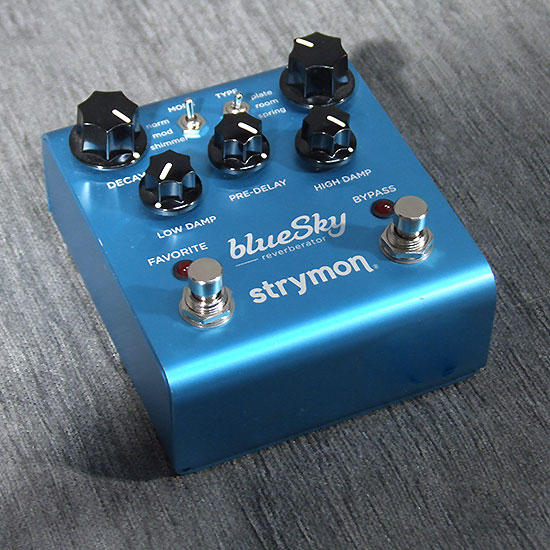 Strymon has accustomed us to high quality effects (especially on the modulation side). This Bluesky is no exception to the rule and even reinforces the position of the American brand. Behind its imposing blue box hides probably one of the most complete and versatile reverbs on the market. The Bluesky combines the best of both worlds by integrating digital chips and analog components.
This mix of technologies will make it possible to obtain all possible types of reverb: Plate, Room, Spring combined with mods: Normal, Modulation and Shimmer. Add to that controls in all directions to modulate the delay, the mix and the tones and you are ready for all eventualities. Beyond the technical considerations, we loved the possibilities of the latter. In a few adjustments it is possible to go from a discreet reverb to completely crazy atmospheric sounds. Thanks to this pedal, especially in the Shimmer position, it is possible to transform your guitar into a "Synth". On the other hand, it deserves all your attention! 
3. Voodoo Lab Sparkle Drive
We knew the American brand for its excellent power supplies but not for its effects pedals. Out of curiosity, we decided to take the plunge on 3 of their products: the Analog Chorus, the Tremolo and of course the Sparkle Drive.
Enough ribaldness, the 3 products are excellent, but the Sparkle Drive clearly stands out. It is certainly an overdrive, but a particular overdrive. It is possible to combine the original clean signal with the saturation of the pedal! To put it simply, let's say you play on the clean channel of your amp and decide to add the Sparkle to increase the gain.
Nothing original for the moment, but with the latter it is possible to mix the percentage (from 0% to 100%) of the original "Dry" sound with the saturation of the pedal! In fact, this allows you to have a distortion "doubled" with a clean sound, which brings an unprecedented definition. Thanks to this you will pierce much more easily in the mix, while maintaining a contained volume. Another interesting feature: You can use it on the saturated channel of your amp and take advantage of 2 different types of saturation by pushing the Drive of the Sparkle and the knob of Clean! Only complaint? We would like the Drive of the pedal to go further but we are in the presence of a "wise" Overdrive. 
4. Walrus Audio Bellweather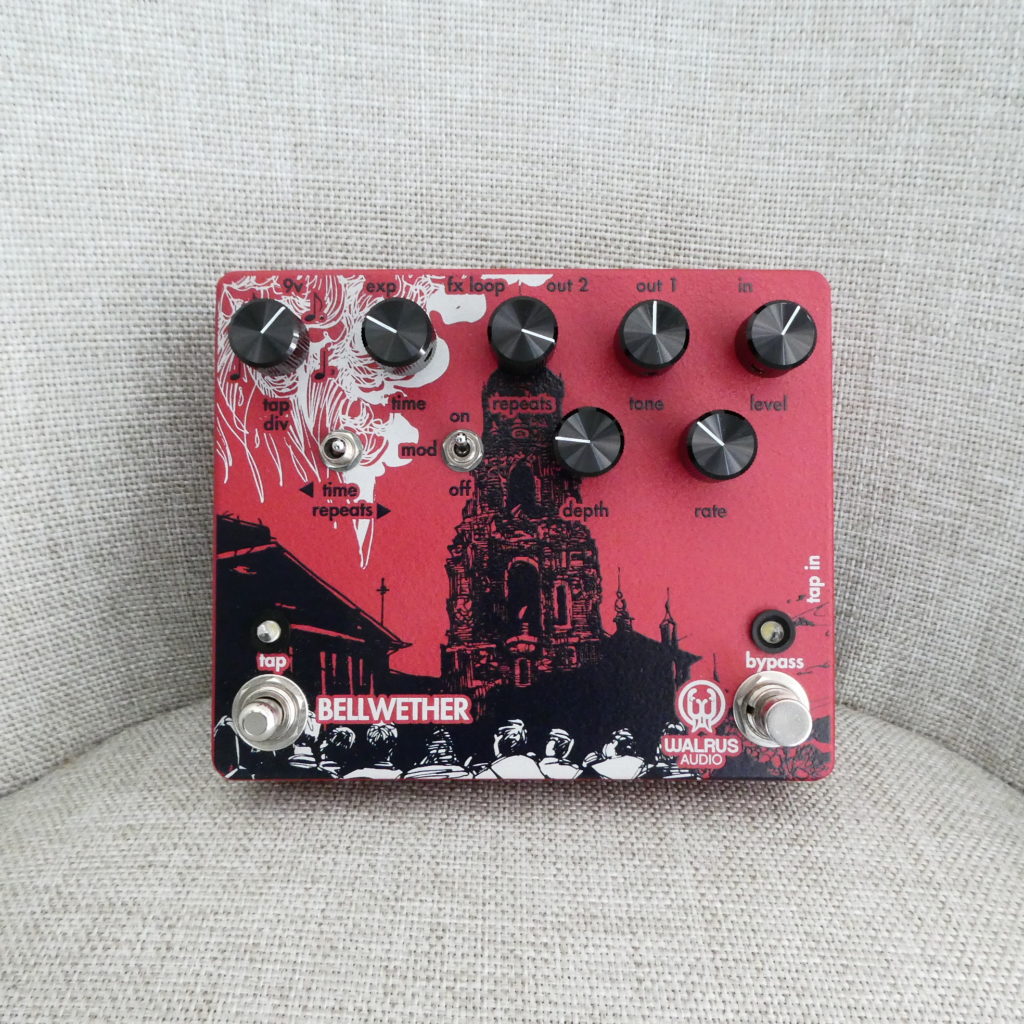 Impossible to present a selection of effects pedals and ignore the delay! Effect that we no longer present and counting as many aficionados as detractors. To be honest with you, the choice was difficult. We had the opportunity to test many delays, each as good as the other (no, we've already come across some very bad ones in our lives anyway!) 
Our choice finally fell on the Walrus Audio Bellweather! Why is that ? beyond its intrinsic quality, its components and its rarity, we were above all struck by its originality. If you are looking for a basic delay you can now go your way. It will certainly do a very good job in this configuration, but you will miss out on 80% of its potential. You should know that the Bellweather is a kind of delay verse to a chorus. Able to act in concert or almost independently of each other. When the 2 features are activated (even better if you add an expression pedal) a multitude of possibilities are open to you. Obtain very spaced repetitions and "deteriorated" by the modulation? Possible ! Almost glued repetitions, a high mix and an important modulation? Here you are in the presence of a "liquid" and extremely vintage chorus. 
5. Lovepedal Brownface Deluxe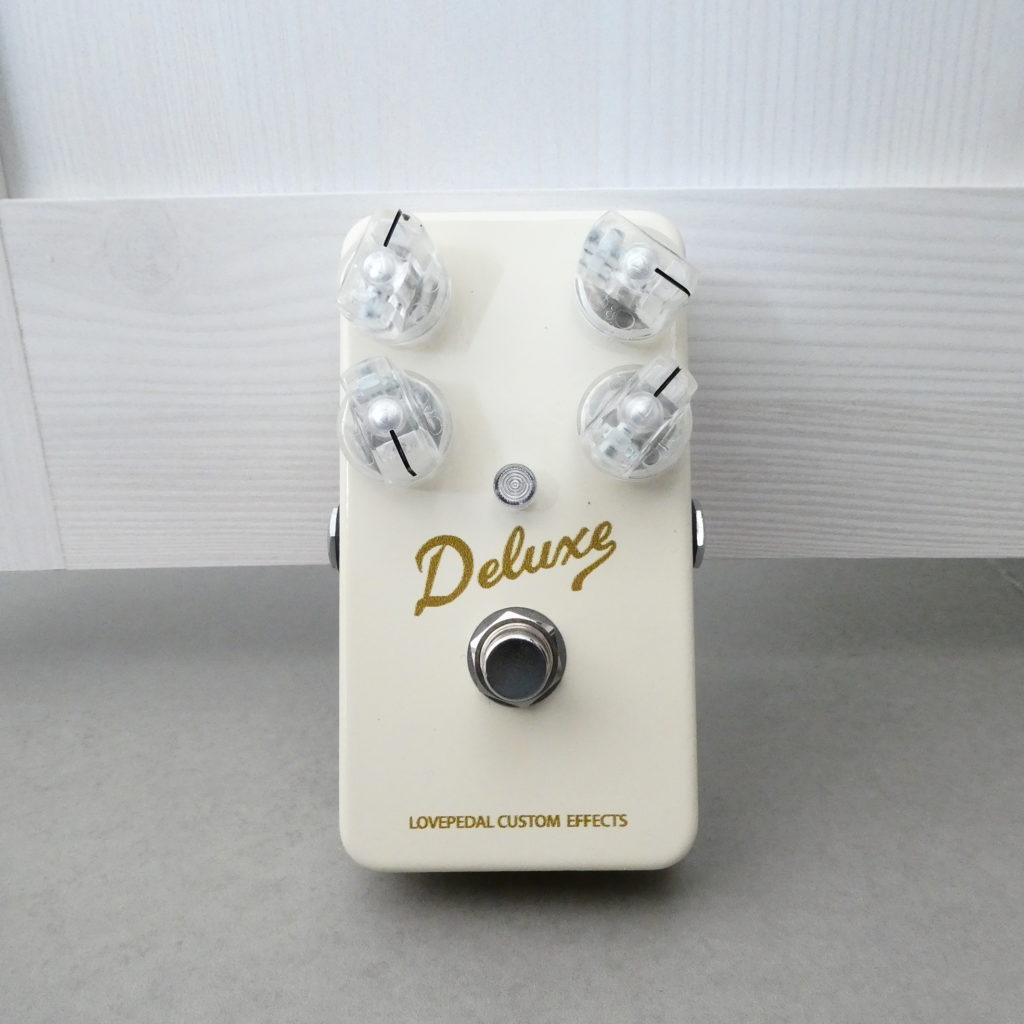 And we end our ranking with a surprising pedal! We are used to Marshall JCM/JTM/Plexi or Mesa Boogie emulations. But a circuit reproducing a Fender Brownface Deluxe from the 60's? Admit that it is unusual. When we first tested it we were taken aback by its sleek design… (that's the word!). 
This is also the only complaint we could make to this pedal: Lovepedal, why did you remove the legend from each knob?? Complicated to know where hides the volume, the drive, the treble and the bass knob. Well once this step is over, it's a slap. Although forgettable in the first half of the winning race, the Brownface delivers its full potential when it is at its maximum. The result is a fat sound, deliberately imprecise, simulating in a stunning way an amplifier on the verge of imploding. It will be perfect for lovers of Grunge, Garage Rock or vintage Punk.
And There you go ! We could have mentioned other references as the world of effect pedals is so rich in references, but a choice had to be made! In any case, it is interesting to note that certain manufacturers are stepping up their efforts to offer us original models with unique characteristics. Some of the references cited are present on our website and we invite you to keep yourself informed of their sale if they catch your eye. See you soon !