We open the ball of our section dedicated to local artists with Decode, a dynamic, original group and at the crossroads of genres: Punk and Pop! The opportunity for you to discover their universe and to look into the sound of their guitarist Yoan. Here we go !
For the record, Decode is a band from the French Riviera founded in 2019 around 4 members: Mina on vocals, Yoan on guitar, Xavier on drums, Loïc on bass. 4 musicians with inspirations as diverse as they are varied but linked by a love of two seemingly incompatible genres: Punk-Rock and Pop!
From this marriage as surprising as it is incongruous emerges a festive, dynamic music accessible to a wide audience. The influences of the latter are multiple and on the Punk side we are spoiled: Blink 182, The Offspring or even Green Day! Suffice to say that the best of California has made an appointment at the same place. On the Pop side, the most fervent defenders of the genre will not be harmed with essential artists like Lady Gaga, Katy Perry or Adèle.
In terms of performance, the group is not to be outdone. Indeed, flashy and neon colors are at the rendezvous. This musical and clothing coherence perfectly serves the purpose of the group: energy and good humor.
On the sound side, the challenge was daunting. Who says current music (see electro) says loops, synth etc. Not easy for a formation of 4 musicians. This is why the massive use of samples brings a real plus to this already consistent musical universe.
And the guitar in all this?
Yes, I see you coming: "Samples and electro are all well and good, but when are we talking about guitar? Well right away.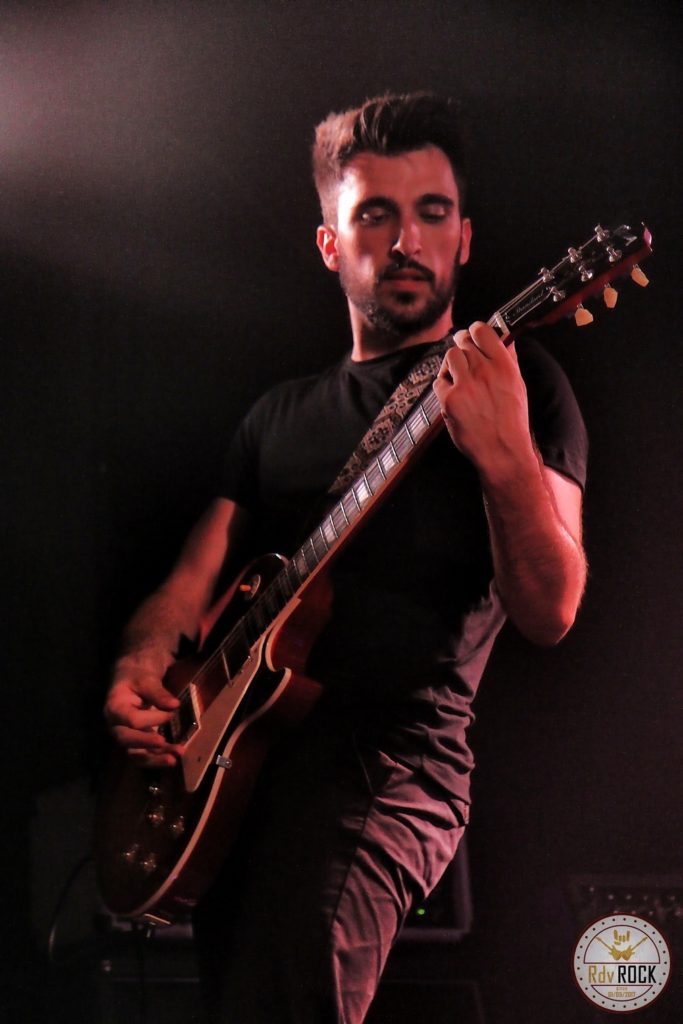 As we saw previously, Decode has Punk Rock influences. The guitar therefore remains a very present instrument within the formation. Yoan has the heavy responsibility of defining the band's sound signature. And we know how difficult it can be.
During the preparation of this article, we went to meet him to know in detail his Rig!
Yoan has an energetic game, no frills but extremely effective. This vision is found even in the choice of its Set Up.
Go Decode!
Guitar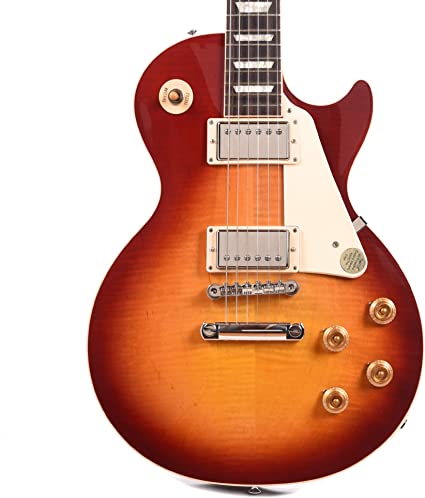 For his main instrument, Yoan decided to turn to a safe bet: A Gibson Les Paul Standard from 2019, available here in Sunburst finish. Is it still necessary to present this instrument? 
No, however it is interesting to consider the choice of the latter for the guitarist of the group. The Gibson Les Paul, by its design and its humbuckers (Burstbuckers in this case), is a versatile guitar capable of delivering heavy saturation. This massive sound is precisely what Yoan will be looking for. Being the only guitarist in the group, he must be able to cover a large sound spectrum.
Booster
Notice to amateurs, this guitarist is a man of taste. The influences of the group being mainly from across the Atlantic, it was necessary for Yoan to find an amp delivering a typical US sound.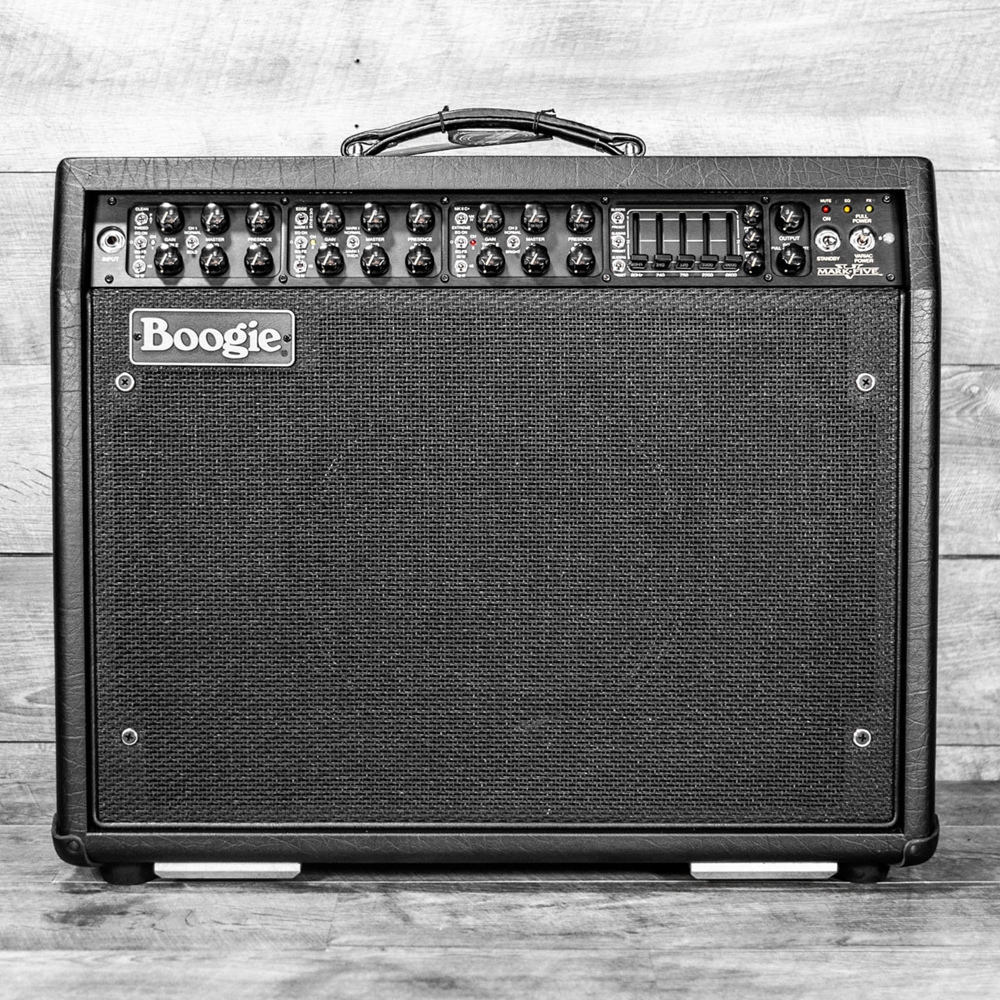 What could be more natural than to turn to the Mesa Boogie brand? Here, the lucky winner is a Mesa Boogie Mark V Combo, equipped with C90 for generous bass. A versatile amplifier, but capable of delivering fat saturations rich in harmonics.
This amp has 3 channels, each with its own personality. For the needs of the group, Yoan mainly uses channels 2 and 3 as follows.
Channel 2, "thick" switch engaged, rather cut for the crunch. This channel is similar to a Marshall JCM800 but with a slightly different voicing. Ideal for Palm Mute and quieter rhythm parts (like The Middle by Jimmy Eat world, in the band's repertoire).
Channel 3, Mark IV switch engaged, is used for Lead parts and rhythms requiring a hairy sound, very 90's oriented, but different from the Rectifier series from the same manufacturer.
When we talked about the Mark V with Yoan, he told us that it was a fabulous amp but that we had to look into it for a long time to find its signature sound.
Effect Pedals
It's time to tackle the favorite part of Effects Area! Effects pedals.
On this side, Yoan is a rather minimalist guitarist. The latter admitted "Since I found my 'global' sound with the Mark V, I don't really need distortion pedals or anything. Previously I used a MXR Dookie Drive on a Egnater Tweaker 15. The rendering was interesting, but I prefer the natural saturation of the Mesa Boogie. »
However, although not using any effect on the front, the latter has set his sights on several modulations placed in the effects loop: a delay and a chorus.
The delay is a MXR Carbon Copy, a reference that seems unbeatable. Behind a rather classic appearance hides a very effective delay, combining numerous possibilities in terms of repetitions as well as an internal modulation to deteriorate the echoes. Some tend to find it a bit "dark", but apart from that few criticisms of it.
The chorus is a Ibanez Stereo Chorus CS9. Historically one of the oldest choruses on the market, available here in stereo. This model of pedal was used intensively in the 80s/90s by big names such as Gary Moore or Nile Rodgers (Daftpunk, Chic). This is a typical vintage, organic and warm chorus, perfectly restoring the dynamics of the instrument.
Yoan's response to the use of these effects is very consistent: "I'm the only guitar player in the band. Although we regularly use samples, I have to fill a very large part of the sound spectrum. Modulation effects (especially stereo in case of dual amp) will allow me this while creating a specific atmosphere. The delay to extend the stereo image and the chorus to bring consistency to my crunch. And then beyond that, I've always liked those sounds, even when I'm playing alone! »
Do you like Punk Rock? Do you like Pop? Do you like neon? Look no further you will love Decode. Behind this mix of genres hides an explosive cocktail, combining good humor and technicality. But accessibility does not rhyme with simplicity: Decode is above all a quartet of talented musicians eager to go further. Punk is dead, long live Punk.
Discover without further delay the colorful universe and the upcoming dates of the group on their Facebook page: https://www.facebook.com/Decodegroupe