Ekustik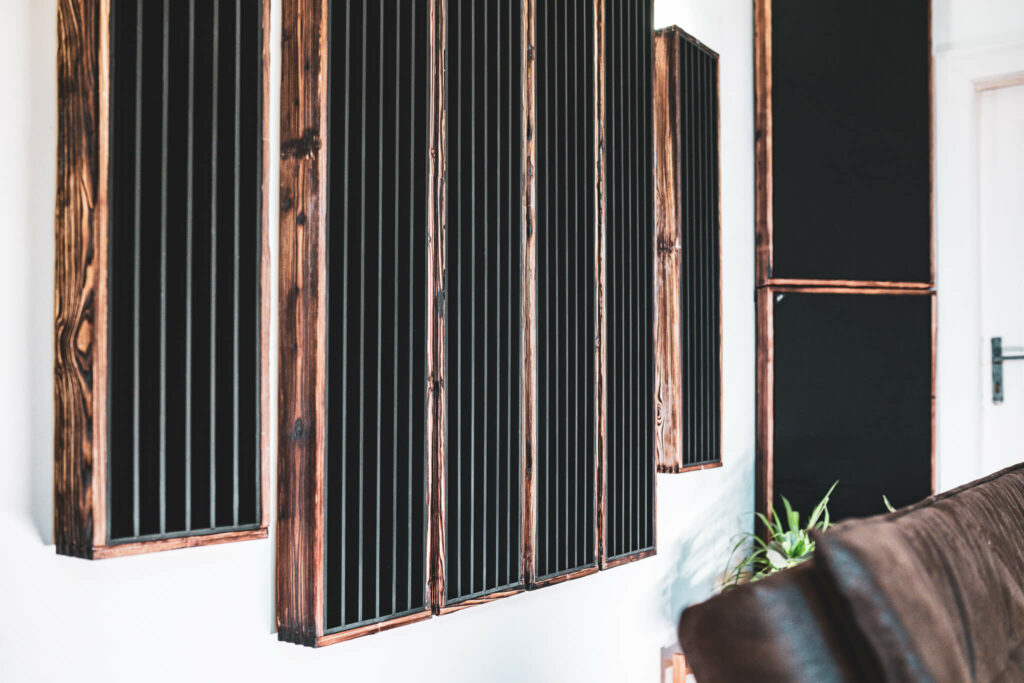 The Ekustik company specializes in high-end acoustic treatment. All their
products are handcrafted in the Czech Republic with high-end components and
benefit from a luxurious finish.

There are Bass-traps, acoustic panels but also diffusers with a
terrifying efficiency. Moreover, most of the processing present in our studio comes from
Ekustik.
In addition to their products, Ekustik offers you a study of your part, via a software of
simulation ! No more possible excuses for having a sound rendering in your mixing room,
music or just in your living room.

Because in addition to being effective, their products are aesthetic.
It is not for nothing that many professionals in the music industry have turned to
references from Ekustik such as Woody Navy or Woody Queen!

It is therefore with pleasure that we enter into a partnership with the company Ekustik.

Find their products on their website: https://www.ekustik.eu/
Also on Instagram: