Rodenberg GAS 707B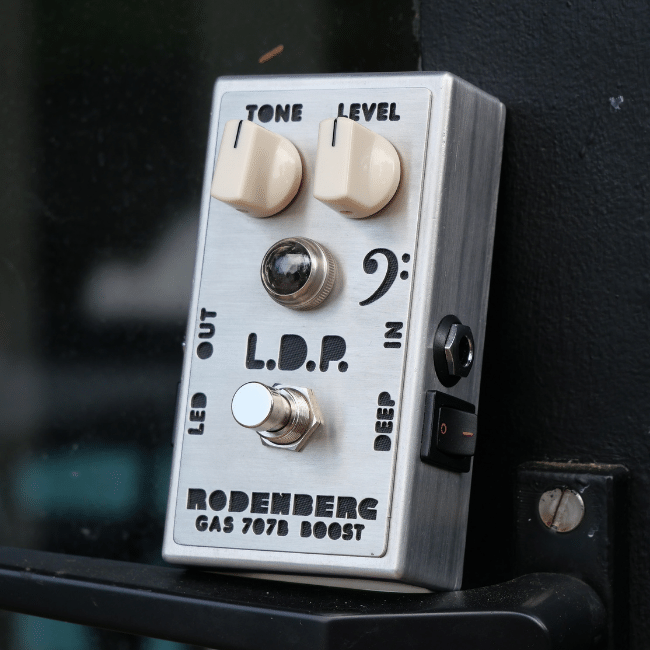 ---
The team's opinion: An ultra-transparent clean boost for your bass!
Rodenberg Amplification is one of those confidential boutique brands producing effects of exceptional quality. Their numerous collaborations with artists such as Steve Lukather, Marcus Miller or Joe Bonamassa are the best proof of this.
The 707B has been designed to respect the sound of your set up as much as possible, while providing what is needed to make your sound break through more easily. By increasing the output level, you can easily tweak your amp. On an all-tube model, the feeling is particularly enjoyable. The Tone knob is progressive and allows you to obtain a different sound from your basic setting. The Deep switch will allow you to increase the low end of your bass and can be very practical to find your place in the mix in relation to the kick. Finally, the Led switch allows (surprisingly) to control the lighting of the Led. Yes it's fun and especially useful depending on the brightness of your environment.
An effective clean boost, intended for bassists wishing to preserve their sound signature.