Seymour Duncan SFX-03
Saturation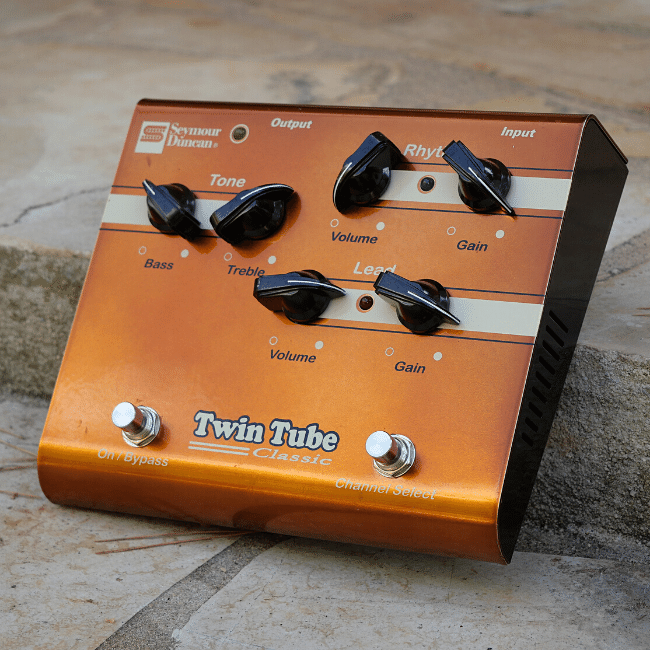 The team's opinion: Seymour Duncan has been offering very qualitative effects pedals for several years. Convinced by the Palladium, we wanted to push the experience further and turn to a more "delicate" type of reference, the tube pedals. So if you're looking for a small compact effect pedal, go your way.
The SFX 03 is an impressive and terribly imposing juggernaut. And for good reason, it hides within it 2 lamps (admittedly miniaturized) but still. The latter offers 2 channels: A clean/crunch and a saturation. On the front of an amplifier, the first channel will behave like a warm clean boost, going as far as vintage overdrive. On the lead channel, it's a different story: We are dealing with a fat and thick saturation.
So be careful, although the gain is significant, it remains in the "vintage" pedal category. If you are a fan of the Rock/Hard Rock sound of the 70s, you will be delighted. However for more modern styles go your way. Equalization, reduced to one Tone per channel, remains very effective. Who says Preamplification pedal says different application! Indeed, you can connect it in the effects loop of your amp to bypass the preamp stage of the latter and only benefit from the Seymour!