Taurus T-DI Mk2
Bass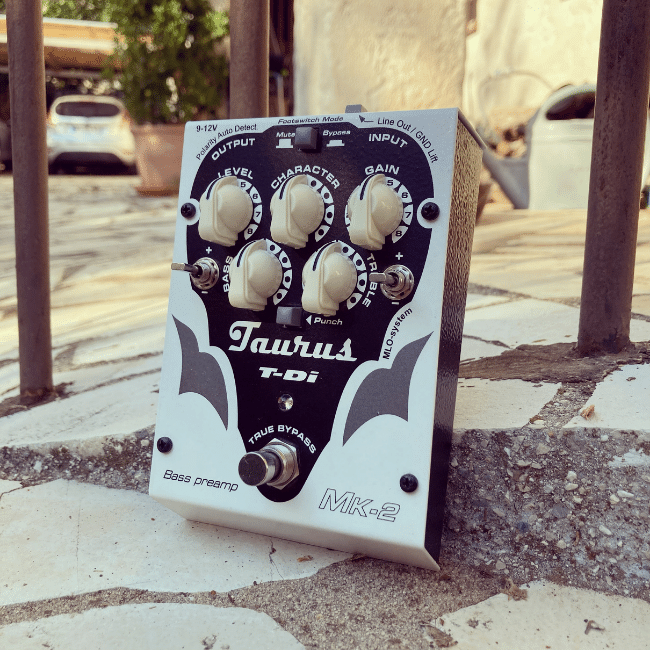 The team's opinion: Do you know Taurus Amplification? But if ! The brand that has become queen in the art of mini guitar amps in multi-effects format! Well know that they also manufacture bass effects! However the Taurus T-Di Preamp is much more than an effect pedal. This is a saturation / preamplification that will satisfy the most demanding bassists and making no concessions on quality. First of all, know that the Taurus pedals are handmade in Poland with quality components.
This T-Di (for turbo diesel injection… no, I'm kidding) is no exception to the company's credo. This effect pedal has been designed for use in rehearsal / house / concert / studio. On the front of an amp, it acts as a very natural drive and will bring out your low frequencies (amazing in the low end) with an interesting grain. But it can also be used as an amplifier in its own right!! Thanks to its DI output, you can connect it to a mixer and output directly to the front!
In a rehearsal or live context this can save your life. In the Studio it's the same! All you have to do is connect this output to a sound card and you'll enjoy the big sound without constraint! The boost switches on the Bass and Treble knobs are very useful for sculpting your sound without an external EQ. A very good quality reference for any bass player looking for a professional and versatile tool!